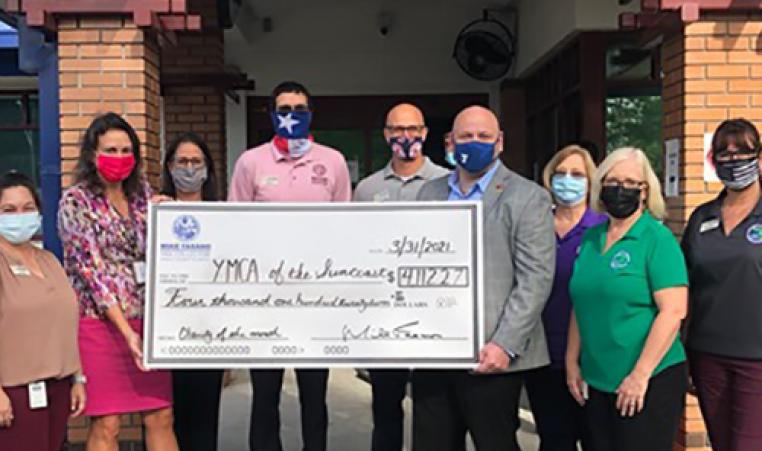 The fundraiser was part of the office's continuing charity series.

Thank you to Pasco County Tax Collector Mike Fasano and the rest of the team by selecting the YMCA of the Suncoast as the charity of the month for February and raising $4,112.27 to help save lives though swim lessons! 

"On behalf of the YMCA of the Suncoast and the Pasco County community, we would like to thank the Pasco County Tax Collector's Office and all those that made donations in the month of February to help save lives," says Julio Vega, District Vice President for YMCA of the Suncoast. "Children learning to swim is an essential skill every child must learn. Because of the support of others, the YMCA is in a better position to make sure children learn to swim this year."

The YMCA of the Suncoast serves more than 7,000 children annually in our mission to eliminate drownings by providing life-saving swim skills in all counties, including Pasco, served by our Y.

The fundraiser was part of the office's continuing charity series. According to a press release, Fasano called YMCA the premier agency to provide swim lessons to young people in our community.

"With drowning the leading cause of death for children between the ages of 1-4 it is vitally important that they receive water safety lessons as soon as they are able," Fasano says. "Unfortunately, Florida ranks as one of the highest states in the nation for infant and toddler drowning. We must do all we can to bring this number down." 

Help make a difference today.