Stretch. Breathe. Focus. Feel better. Millions of people do yoga because they love what it does for the mind, body, and spirit.

Yoga and Pilates classes are FREE for Y members! The YMCA of the Suncoast has yoga classes for the beginner, yogalates and Hatha yoga. Yoga is an exercise discipline that dates back to ancient India. It involves moving the body through a series of positions and stretches (asanas), while focusing on breathing or specific thoughts. The practice delivers unique and vital benefits which include increased energy levels, lower blood pressure, improved memory, better balance and sense of calm. Search our group excercise calendar for a yoga class near you.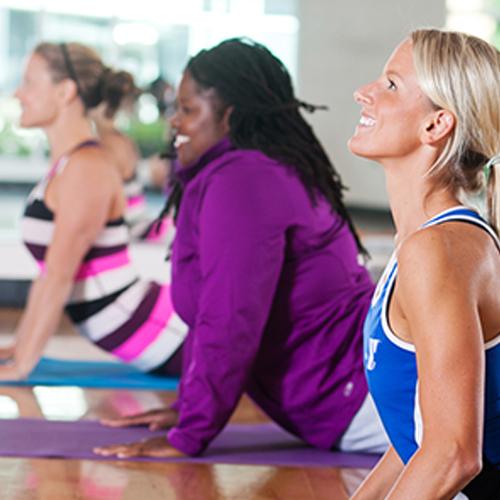 The YMCA of the Suncoast yoga classes enhance strength, posture, flexibility and balance and leave with an overall sense of well-being. Yoga classes place emphasis on physical alignment and various deep relaxation techniques, while increasing strength, flexibility, and awareness of the body. Yoga offers a new kind of relaxation techniques to help one relieve stress more effectively.
The goal of yoga is attainment of physical and mental well-being through mastery of the body, achieved through exercise, holding of postures, proper breathing and meditation. The YMCA of the Suncoast offers the following yoga classes at their branches in Pinellas, Hernando, Citrus and Pasco counties:     
Chair Yoga

Power Yoga

Kids Yoga

Wall Yoga

Yin Yoga