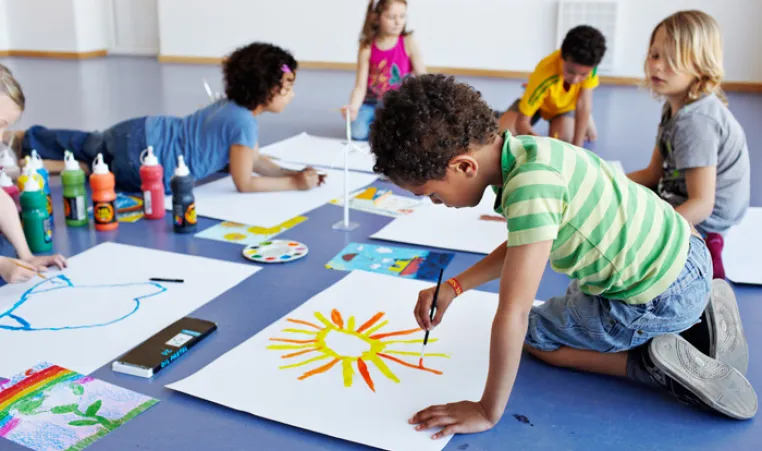 Children in Hernando County have the opportunity to take part in an art enrichment program, thanks to a grant from the Greater Hernando Arts Council.

Harnessing Creativity in Youth
Turning Imagination into Masterpieces art enrichment program recently kicked off at the Hernando County YMCA. This program, for children ages 5 – 12, is funded by a grant from the Greater Hernando Arts Council and provides children with the opportunity to explore their imagination and creative side.

The program was created to allow children to discover their inner artist and have the opportunity to learn techniques such as painting, drawing, illustration and clay work. Children have the chance to create their own masterpiece to show and share. 

"The benefit of the program is for students to be introduced to various art formats that they may not get the opportunity to learn in school and if they are introduced in school, then it will give the students more of an opportunity to explore those formats with more time," says Amber Slusser, Executive Director of the Hernando County YMCA. "Hopefully students will gain an increased sense of appreciation for various forms of art, find the form that they can express themselves best with and gain self-confidence while interacting with positive role models." 

This program is part of several afterschool programming options the Y plans to provide to youth in South Brooksville. The goal is to offer constructive activities after school hours including homework help, science enrichment and art enrichment. 

Learn more about the Hernando County YMCA's Youth Enrichment programs.