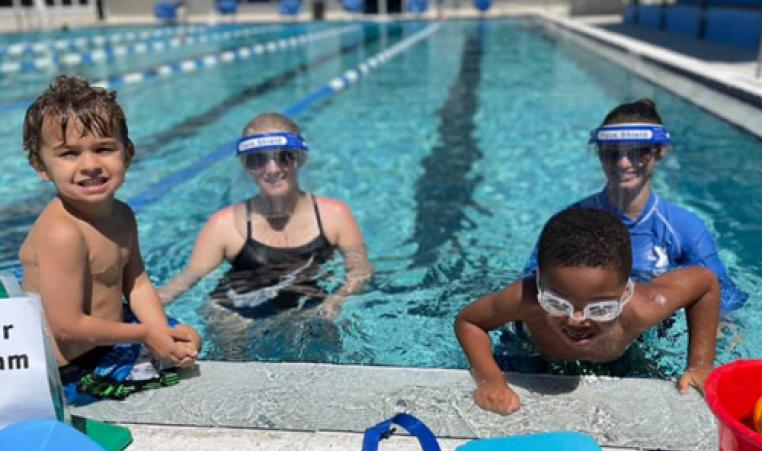 Children learn life-saving skills over Spring Break at the North Pinellas Family YMCA. 

More than 100 children took part in the Y's Safety Around Water program at the YMCA of the Suncoast this month. 

The free four-day course is offered every year when kids go on spring break.

The YMCA of the Suncoast joined forces with the Juvenile Welfare Board to offer the program for free to all 3-12-year-old beginners and non-swimmers in the community. During the course, certified instructors teach kids a sequenced set of skills that will reduce the risk of drowning and give them confidence in and around water.

"It's best to get your child in the pool as early as possible," says YMCA of the Suncoast Senior Director of Branch Operations Lisa Warren. "The more comfortable they are in the water the easier it is to teach them the skills. Swimming skills can also be practiced in the bath by blowing bubbles, getting their face wet or floating on their back."

The YMCA will have more free water skill classes later this summer. Class days and times will depend on the branch.

Did you know your donation of $50 could help save a life? Help us continue our efforts in keeping kids safe around water. Donate today and select the branch of your choice!