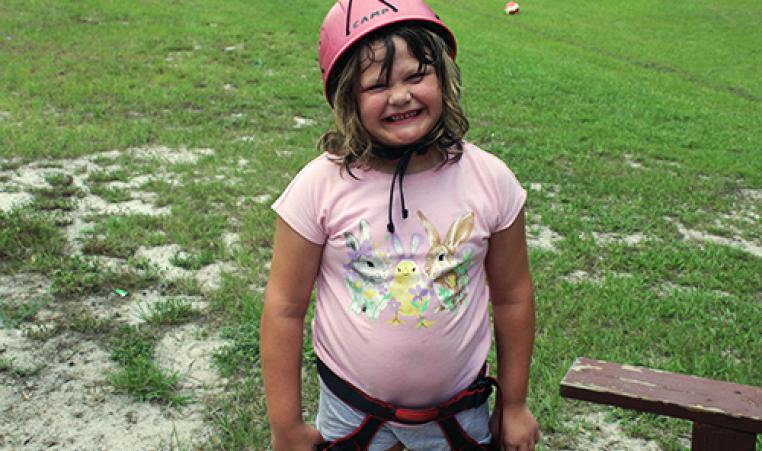 Emily gained confidence at Y camp last summer which led to a better school year says her mom.

Registration is officially open for Summer Camp at the YMCA and spots are quickly filling up. Jen Gordon registered her now 6-year-old daughter, Emily, at one of the Y's outdoor camps last summer.

"They made my first time 5-year-old old camper feel comfortable and stay active during her two weeks at Day Camp. She got to experience a variety of camp activities and make new friends," she says, which wasn't always the case at school. 

"She had previously had some trouble with other kids making fun of her and had told me how much she liked camp because no one gave her problems about the way she looked," Jen says. "As a parent, but more importantly, as a person who went through similar problems as a child, I couldn't have been happier to hear that." 

Camping, like many Y programs, is about learning skills, developing character and making friends. But few environments are as special as camp, where kids become a community as they learn both how to be more independent and how to contribute to a group as they engage in physical, social and educational activities. 

"Emily had such a better school year," Jen says. "Her behavior problems — which I believe was a combo of maturity, confidence and the bullying issues — greatly improved. We saw huge academic progress. She gained so much confidence at camp, being able to interact in a group, follow directions and participate in 'cool' things."

Like last summer, the Y plans on keeping the extra safety precautions in place, which camp leaders and counselors have been trained on, following the recommendations from the American Camp Association, Centers for Disease and Control Prevention (CDC) and other medical professionals. 

YMCA camps and staff are experienced and ready for a safe, fun-filled summer adventure. Find a camp that's best for your child! Parents can register for YMCA of the Suncoast Y camps in Pinellas, West Pasco, Hernando and Citrus counties.