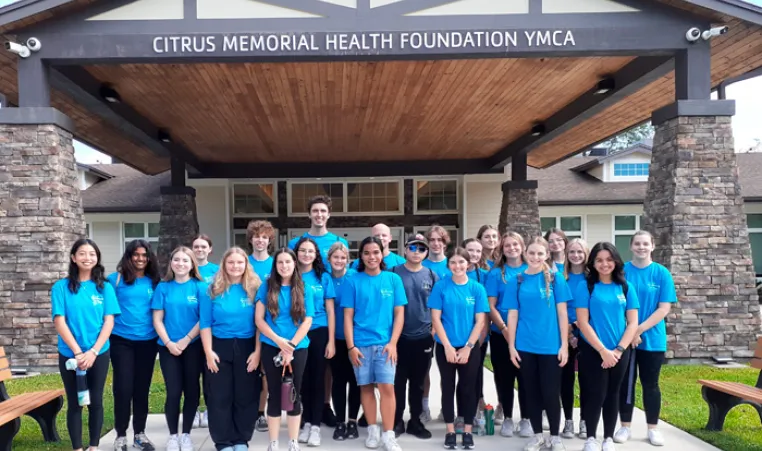 "The belief that an adolescent can't change the world is widespread, yet simply not true. When I was accepted to Youth Leadership Citrus, I was excited about the opportunity but didn't truly know what to expect. However, with every monthly session and new piece of knowledge about our community and how we can help reform it, I quickly grew more interested and confident in my abilities."
Olivia Pasarell, who completed the Youth Leadership Citrus program last year at the Citrus Memorial Health Foundation YMCA, captures the initiative well. She adds:  

"Being a leader rather than a follower is something that you're always told to do as you grow up; however, it's not typical that you truly get the chance to practice it. This program allowed me to see how just one 17-year-old girl can become a leader in her small town and inspire others to do the same. I made so many new meaningful relationships throughout my time in the program while bonding with the other kids and the instructors. My time in Leadership Citrus is something I'll always look fondly on, and I can't thank the YMCA staff and volunteers enough for giving us the chance to see our potential and how to truly involve ourselves as youth in the community."  

This October, we are hosting 25 high school juniors and seniors who have been selected to participate in the program, which is an offshoot of Leadership Citrus. It is a six-month free initiative, which started in 2014 and is led by a committee of community leaders. Students will meet monthly to focus on a specific topic, such as Human Needs, Criminal Justice, Education, Local Government and Historical/Natural Resources. They will participate in various activities, such as learning about the economy in Citrus County, the education system and will meet with the supervisor of elections.  
 
For their first session, students visited the Sheriff's Youth Ranch in Inglis, where they learned more about each other, discussed their leadership styles and enjoyed outdoor activities throughout the day.  
 
David Reed, Executive Director, YMCA of the Suncoast, Citrus Memorial Health Foundation YMCA, notes:
 
"We are excited to host the new cohort. We keep the numbers low, so they have a meaningful experience. Through an intense program of lectures and structured activities, participants will become familiar with current issues, community resources and other factors influencing the quality of life and direction of Citrus County's future. The goal is to teach students how to become great leaders and become our future leaders in Citrus County." 
 
Published October 26, 2023