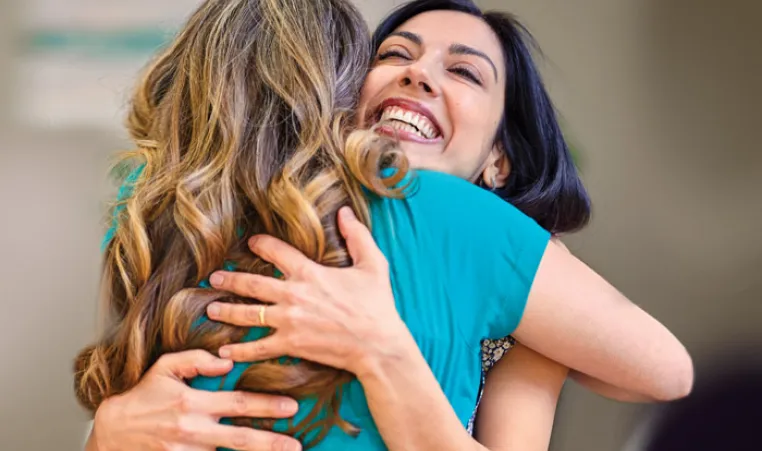 YMCA Welcoming Week
In a world where divisions and differences often dominate the headlines, finding spaces that foster inclusivity, unity and acceptance is more crucial than ever. The YMCA acknowledges communities are stronger and more cohesive when people from all backgrounds have the opportunity to get to know one another and work side by side to advance the common good. This year, YMCAs nationwide celebrated Welcoming Week September 8-17th.
Welcoming America created Welcoming Week as a national celebration that brings together newcomer immigrants and U.S.-born residents at community-based events. these events promote cross-cultural understanding and raise awareness of the benefits of welcoming everyone.
Celebrating Diverse Communities and Welcoming All
Our YMCA of the Suncoast branch staff, members and volunteers celebrated Welcoming Week by engaging new community members, highlighting food & coffee from around the world and recognizing where "home" is for people in their YMCA facility. A world map was displayed in the lobby of some of our branches, and individuals were encouraged to place pins representing their countries of origin or heritage.
The YMCA is proud to be on of the many organizations striving to create a sense of belonging and togetherness in communities worldwide. Welcoming Week is our largest annual event that allows the YMCA to celebrate diversity, build connections, promote inclusion, empower youth and extend the welcoming spirit. 
Stephanie Zaragoza, Vice President of Community Impact at the YMCA of the Suncoast shares:
"Welcoming Week is an annual event that brings immigrants and American-born residents together to get to know one another, celebrate what unites us as a community, come together to find common ground and build cross-cultural understanding. the Y participates in Welcoming Week because we are guided by a mission that communities are stronger and more cohesive when everyone feels welcome. We all work together for the common good, ensuring that everyone has the opportunity to reach their full potential."
Welcoming Week is a testament to the power of community, diversity and inclusion. Bringing people from different backgrounds together fosters an environment where everyone feels welcomed and celebrated. Through shared experiences, understanding and respect, Welcoming Week strengthens the bonds that hold our community together. 
Published Thursday, Sept. 28, 2023