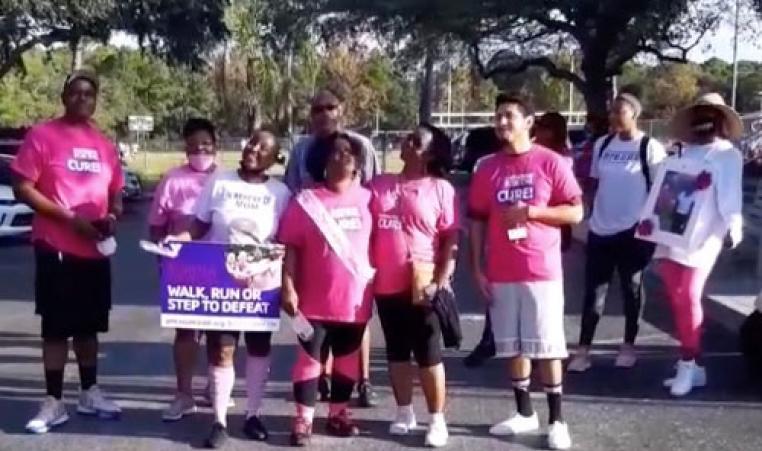 A group gets ready for the "Gather For A Cure" breast cancer awareness event on October 9th.

Dozens of people donning pink shirts showed their support for Breast Cancer survivors on October 9 by participating in a walk/run.
 
It was a day of day of fun and activities at the Greater Ridgecrest YMCA to honor and support those going through breast cancer and survivors. 

A fee included entry, shirt, brunch of chicken & waffles and other vendors, raffle ticket & survivor swag. 

Guest speakers included breast cancer survivors and medical professionals from local cancer treatment centers in both traditional and alternative medicine.

All proceeds from this year's event will be used to fund the branch's LIVESTRONG® at the YMCA so that the Y can offer more support for the community members who are affected by cancer.  

LIVESTRONG is a FREE 12-week physical activity program designed with the goal of getting cancer survivors back on their feet after diagnosis and treatment.