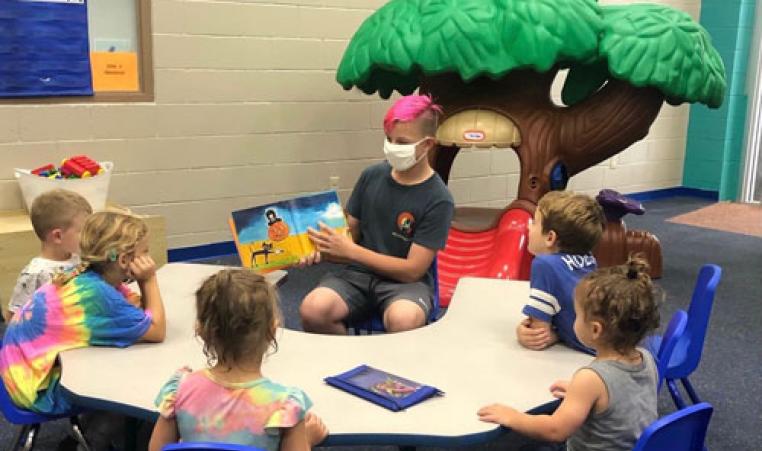 A middle-schooler reads to children in the Greater Palm Harbor's Kids Zone as part of a new youth development program.

The first day of the Reading Rainbow initiative started at the Greater Palm Harbor YMCA Branch earlier this month.  

The Reading Rainbow initiative encourages the branch's Middle School Before/After School kids to choose a book and read their chosen book to the kids in our Kid Zone. The Y's goal is to nurture every child to their fullest potential and this just one of the ways the Y helps to develop its youth! 

Middle school students have the opportunity to interact with the young kids in the Kids Zone each Wednesday. They take on a leadership role in story time, coloring, and simple crafts. The young kids love when the BIG kids come over and the middle school students have enjoyed it as well. 

"My idea was to help some of our middle school kids overcome their social anxiety by simply reading to the younger kids in a familiar setting while having fun," says Lynette Pruim, Youth Program Coordinator, YMCA of the Suncoast.

If you'd like more information, please e-mail Lpruim@suncoastymca.org.