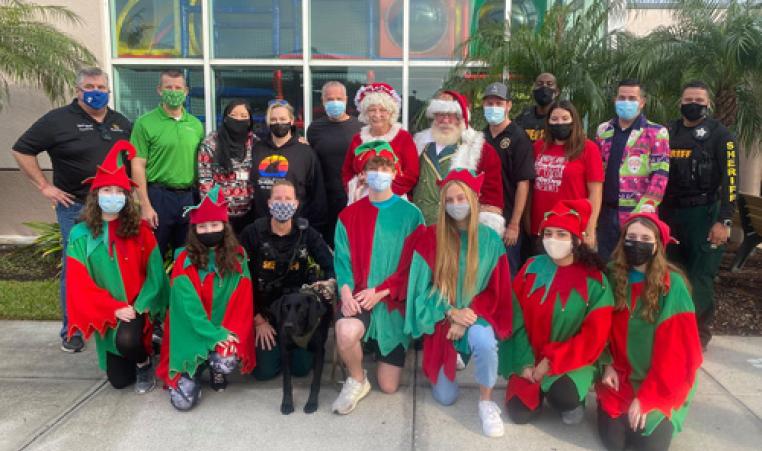 Christmas came early to 120 deserving children and their families at the 2nd Annual Season of Giving event at the James P. Gills Family YMCA in Trinity on Saturday, December 5.

Due to the COVID-19 pandemic, families met Santa and Mrs. Claus drive-thru style and were handed gifts by elves and members of the Pasco County Sheriff's Office K-9 unit. We appreciate Boar's Head for giving every family a ham for Christmas. Also, First Home Bank was also extremely generous to provide blankets for each child. 

The event was organized by the YMCA's Togetherhood Committee at the James P. Gills YMCA, which provides Y members with fun, convenient and rewarding ways to give back and support their community. 

"I'm going to tell you from experience. We didn't grow up middle class, we grew up poor but my parents never made us feel that. We just thought everybody lived the same way but when Santa brings you a toy that you wished for - it's powerful. It reinforces a belief system. It reinforces that there's good in the world," said James P. Gills Y Board Chair and Togetherhood Committee member Jacques Hakim. 

Marcus Meyer has been volunteering for the event since it started.

"My favorite part is seeing the kids' faces. Just seeing them light up when they see Santa," he said. "You can't ask for anything more. It's what the season is about."

Each YMCA of the Suncoast location has their own Togetherhood committee. Click here to learn more.