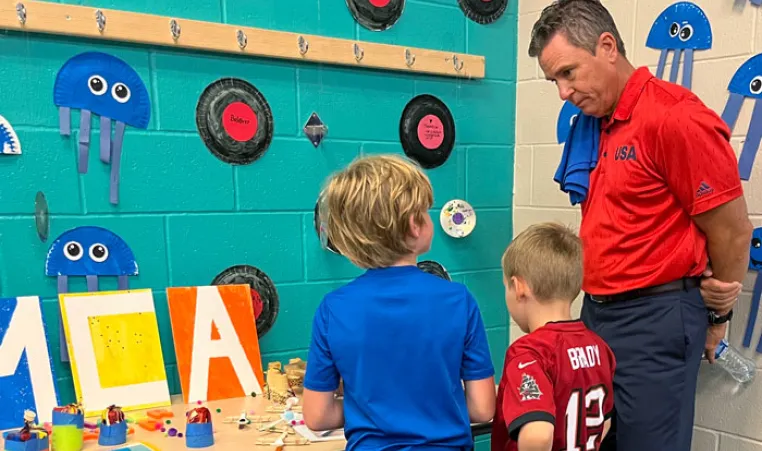 Greater Palm Harbor YMCA campers discuss their Science, Technology, Engineering and Math (STEM) projects with a donor.
 
Greater Palm Harbor Summer Camp Impact Tour

American Author Gary Chapman once said, "Each person has the potential of making a positive impact on the world. It all depends on what you do with what you have."

This sentiment was evident earlier this month when YMCA supporters, donors and members gathered at the Greater Palm Harbor YMCA for the 2022 Summer Camp Impact Tour led by Delonyx Cortez, Executive Director of Greater Palm Harbor Branch of the YMCA of the Suncoast. Tours like this one give donors the opportunity to see firsthand the impact their donation has on the community.

The YMCA of the Suncoast's donors strengthen our Y community and change the lives of those we serve. Each dollar given to the Y goes directly to help children, families and seniors participating in the Y's membership and programs regardless of their financial circumstances. 
Providing Endless Summer Memories  

Thanks to numerous community members who donated their time, talents and treasures the YMCA of the Suncoast was able to send 80 children to summer camp this year through the Y's scholarship programs, offering financial assistance through a fee-scaling program designed to fit the needs of each individual's financial situation.  

Throughout the tour, staff and campers shared their firsthand experience with donors, and how their contributions greatly benefited their time at summer camp.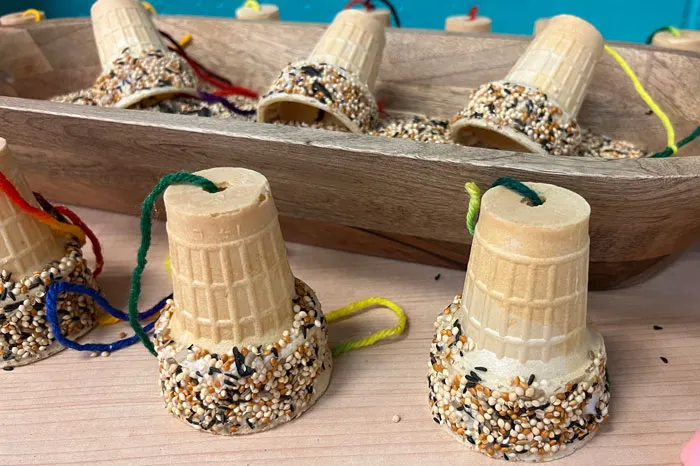 Various groups of campers performed dances, gave testimonials about their time in summer camp and displayed art work and crafts they made throughout their summer. 
 
"Our summer camps provide children with the chance to learn new skills, make new friends and create lasting memories," says Delonyx. "The support of our community is critical in making this happen. Each and every one of our donors makes a real and direct impact on the children in the Palm Harbor Community." 

Through community funding, the Greater Palm Harbor YMCA was able to offer over $140,000 in Financial Assistance in 2021. As a result, the funding helped about one in every five members with financial assistance, and the opportunity to grow, develop and thrive.  

Help provide a family with the opportunity to send their child to camp by making a donation today!