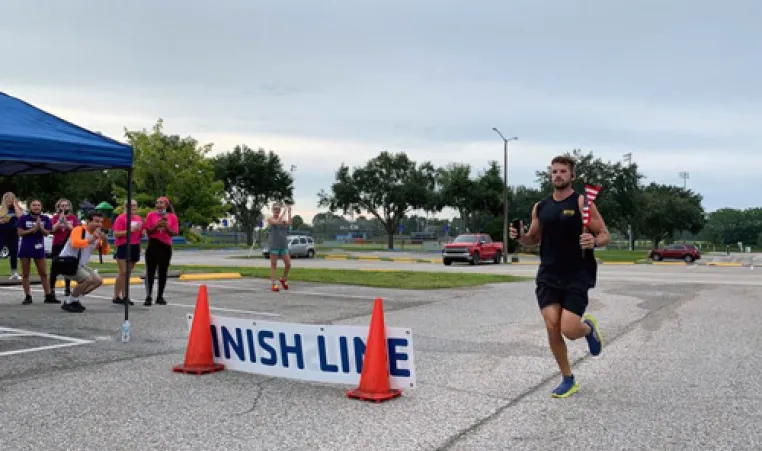 A race participant carries the American flag across the finish line.

The Hernando Family YMCA Branch held its annual September 11th Run to Remember this year at Anderson Snow Park in Spring Hill. 

The race began in 2001 as a way for members to come together and honor those lost. 

"Those members stepped up to volunteer alongside the Y staff to implement the Inaugural Run to Remember. Since then, the Y has planned and implemented a version of this event every year to bring the community together to remember how the events impacted the nation, to honor the lives lost and to celebrate those first responders that selflessly heeded the call to do all that they could," says Amber Slusser, Executive Director, Hernando County Y. "This year's event went well. We had 225 participants out running/walking the event. We had our Sheriff, Al Nienhuis, and Deputy Fire Chief, James Billotte, say a few words after we welcomed everyone."   

Big thanks to our sponsors, including Bayfront Health, Oak Hill Hospital, Chick-Fil-A, 4 Corners Pharmacy, Day Law Office, McCrae and McCrae Realty, Inc., JF Construction Ent., Murphy's Market, Aventura Nursery, Accent Carpet and Tile.