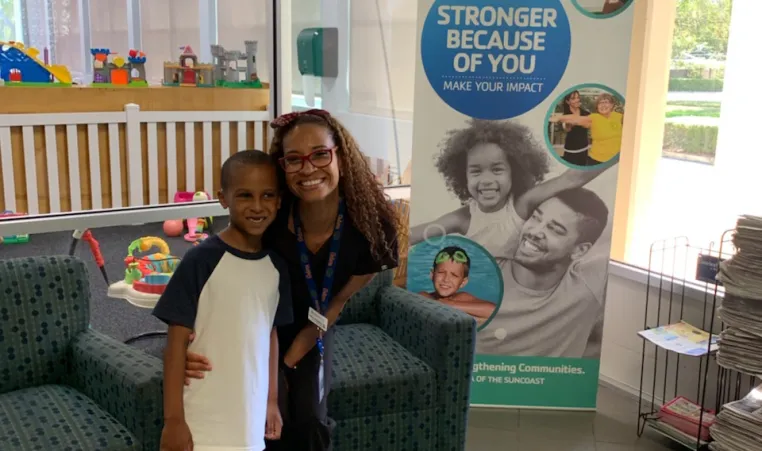 The YMCA of the Suncoast is working to meet a critical need to help healthcare workers and others essential employees who are playing important roles combating the coronavirus by providing youth relief care while its branches remain temporarily closed.
"The minute we knew that we were not going to have program opportunities available to our members we began the process of repurposing our facilities to provide youth relief care for essential workers," said YMCA of the Suncoast President/CEO G. Scott Goyer. "The reality is children still want to play. They still want to be engaged." 
Dr. Katina Bonaparte is taking advantage of the care to allow her to keep working while her son is out of school. 
"I think it's devastating because we had something that was in place that we depended on and now we have to make this huge adjustment," said Dr. Bonaparte. "The fact that community centers and organizations like the YMCA are really supporting healthcare supporters on the frontlines to take care of our children and we can continue providing good care to our patients is absolute key."
Y staff will intentionally teach and encourage good hand hygiene, respiratory etiquette and follow strict sick child/staff ratios. Qualified employees in West Pasco, Pinellas, Hernando & Citrus counties can click here to register. 
(Photo: Dr. Katina Bonaparte and her son at the Clearwater YMCA.)