A MORNING OF SPIRITUAL UNITY

The YMCA of the Suncoast invites you to this annual event of prayer and reflection. The 16th Annual Mayor's Prayer Breakfast, at Ruth Eckerd Hall in Clearwater, features keynote speaker Dr. Carol Swain and will include music, fellowship and prayers lead by community leaders.

The YMCA follows guidance from CDC and government officials to create a safer environment and ensure the highest standards of cleanliness and appropriate accommodations for our events.
WHERE
Ruth Eckerd Hall
1111 N. McMullen Booth Road, Clearwater
WHEN
October 26th from 7-9am
Breakfast served at 7am. Prayer begins promptly at 7:30am.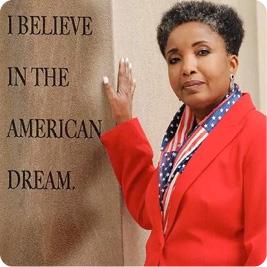 KEYNOTE SPEAKER | DR. CAROL SWAIN
Dr. Swain's education and experiences make her a credible and powerful force for change in today's social and political climate.  She is an accomplished speaker, author, television and radio personality, and former Vanderbilt and Princeton Professor. Dr. Swain is an American success story. One of 12 children born in rural America, she dropped out of school after the 8th grade. She later put herself through school and eventually became a successful university professor. Dr. Swain has a total of five degrees including a BA in Criminal Justice, a Masters in Law, a Doctorate in Political Science after studying at Virginia Tech, UNC-Chapel Hill, and Yale University. As one who values our community we hope that you will consider partnering with us for this inspirational morning. This event draws 400 attendees representing Clearwater and its respective communities.
Thank you to our 2020 sponsors